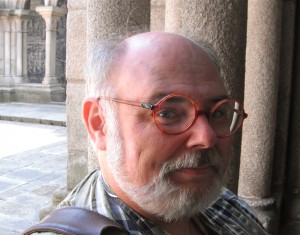 R. Brad Yarhouse is a practicing animator, artist, and professor at Kendall College of Art and Design in Grand Rapids, Michigan in the Digital Art and Design undergraduate program and Visual and Critical Studies MFA program.
As an animator, he worked on "Beyond Freedom," which was nominated in 2006 for best short of the year at the Berlin Film Festival. In 2013 his short film "The Box" was selected as part of the Best Animation from ASIFA at the Canlandiranlar Animators Festival in Istanbul, Turkey.
His essays on contemporary animation and comics have been included in a number of publications including the Journal of Animation History and Theory and the International Journal of Comic Art. He speaks regularly on these topics at conferences around the world, including in 2015 for the Society for Animation Studies in Canterbury, England and The Comics Electric: A Digital Comics Symposium in Hertfordshire, England.  Most recently at the 2017 PCA/ACA Popular Culture Conference in San Diego.